Free Enchanted Doorway Stencil
My stencils are sized to fit on A4 pages. I used a 14" x 18" canvas for this painting but different sizes work as well.
I suggest printing on 160 gsm paper. Click on the links below to download the pages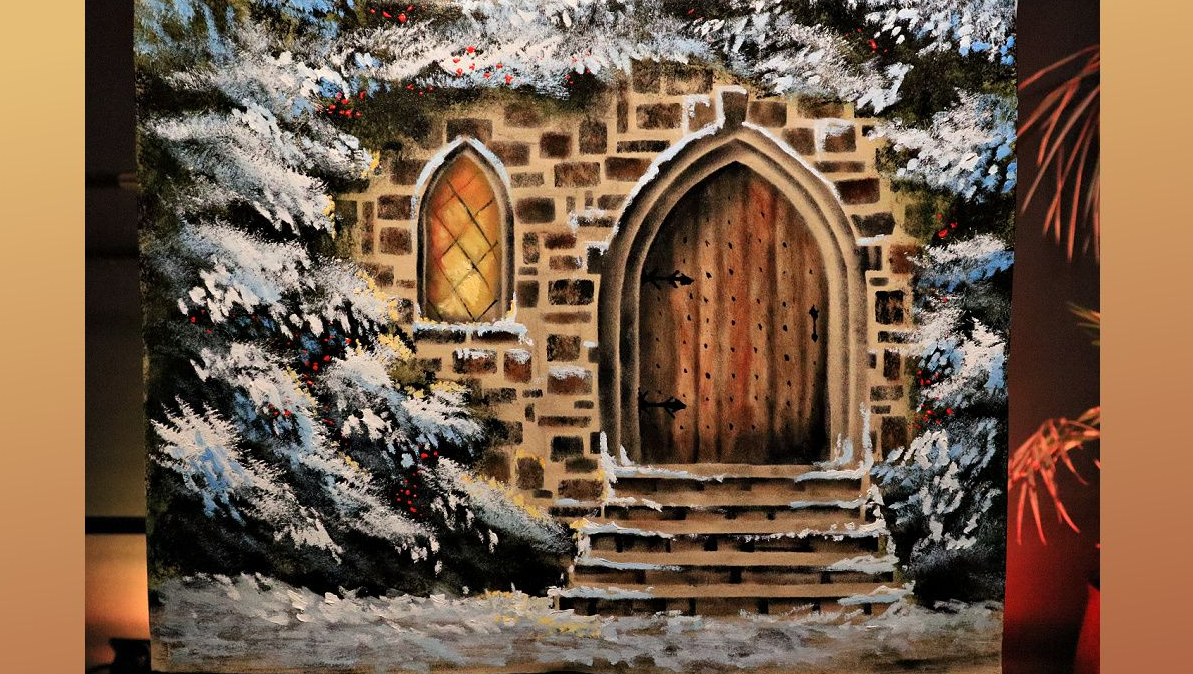 'Winter Charm' Free Tutorial
Finding a tutor that you enjoy working with is key to any learning experience.
In my full length free tutorial using the Bob Ross technique, you'll get a chance to see how I teach 'Winter Charm' . And if you feel inspired to paint along I'd love to see how your version of 'Winter Charm' turns out.
Subscribe for our Free Newsletter and get instant access to the tutorial.